The Flexmls Portal for consumers is getting a facelift that will make it easier to use everywhere!
When Will It Change
This portal experience has already been rolled out to a small number of MLSs. On July 25th, the changes will be available to all MLSs.
Who Will Be Affected
If you are using the Flexmls Portal, your clients will see these changes when they use a web browser to access the Portal on a larger screen, such as a laptop or a tablet. (Clients who use a web browser to access the portal on a mobile device will not see any changes.)
Note: These changes will not affect users of the Classic Portal. However, members using the Classic Portal should consider switching portal versions to gain the benefits of these changes.
What Will Change
We're excited to announce that the Flexmls Portal for consumers is getting a facelift that will make it easier to use everywhere! Soon, the portal will be responsive, so whether consumers are viewing the portal on their mobile phone or on a full-size monitor, the features and functions of the portal will work exactly the same. Previously, the portal experience was different between smaller, mobile screens and larger screens. Consumers had to learn to do the same tasks differently, depending on their device. This new consistent user experience will also make it easier for your members to help consumers use the portal.
In addition to a fresh user interface, this change also includes the following new features that enhance your client's ability to find the listings they're interested in:
Drawing tools on the map to define search areas
Location services on all devices
Friendlier search results page
More prominent home page that showcases your featured listings and IDX searches
Refreshed Home Page
The updated home page gives your clients access to more information, including their conversations with you. Plus, if you have featured listings or IDX searches, the home page highlights them.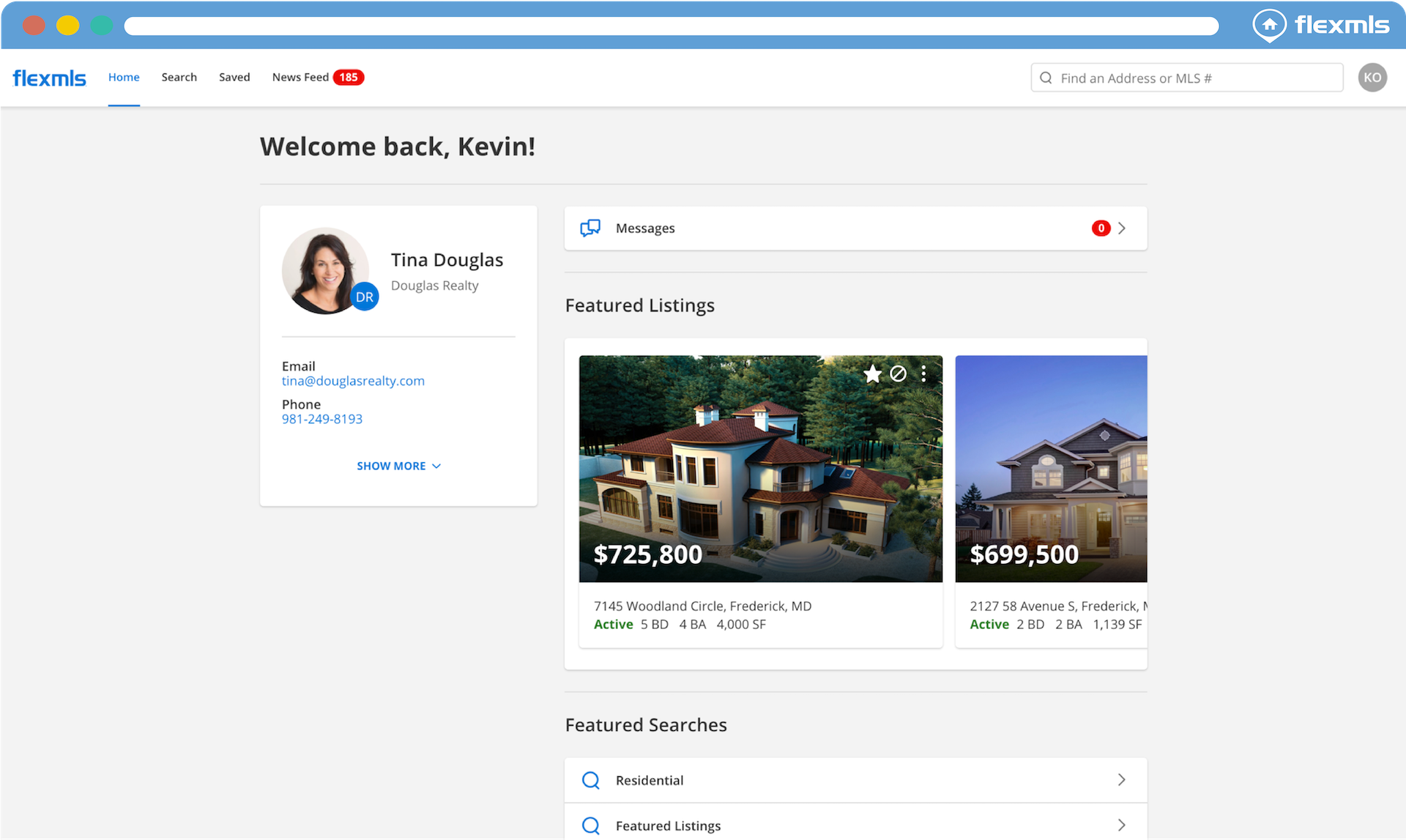 Map Search
Previously, clients using tablets or larger screens couldn't outline a search area using the map in the portal. Now, if your MLS allows searching in the Flexmls Portal, your clients will be able to easily draw a shape on the map to define their search area, saving them time and making it easier for them to come up with more accurate results.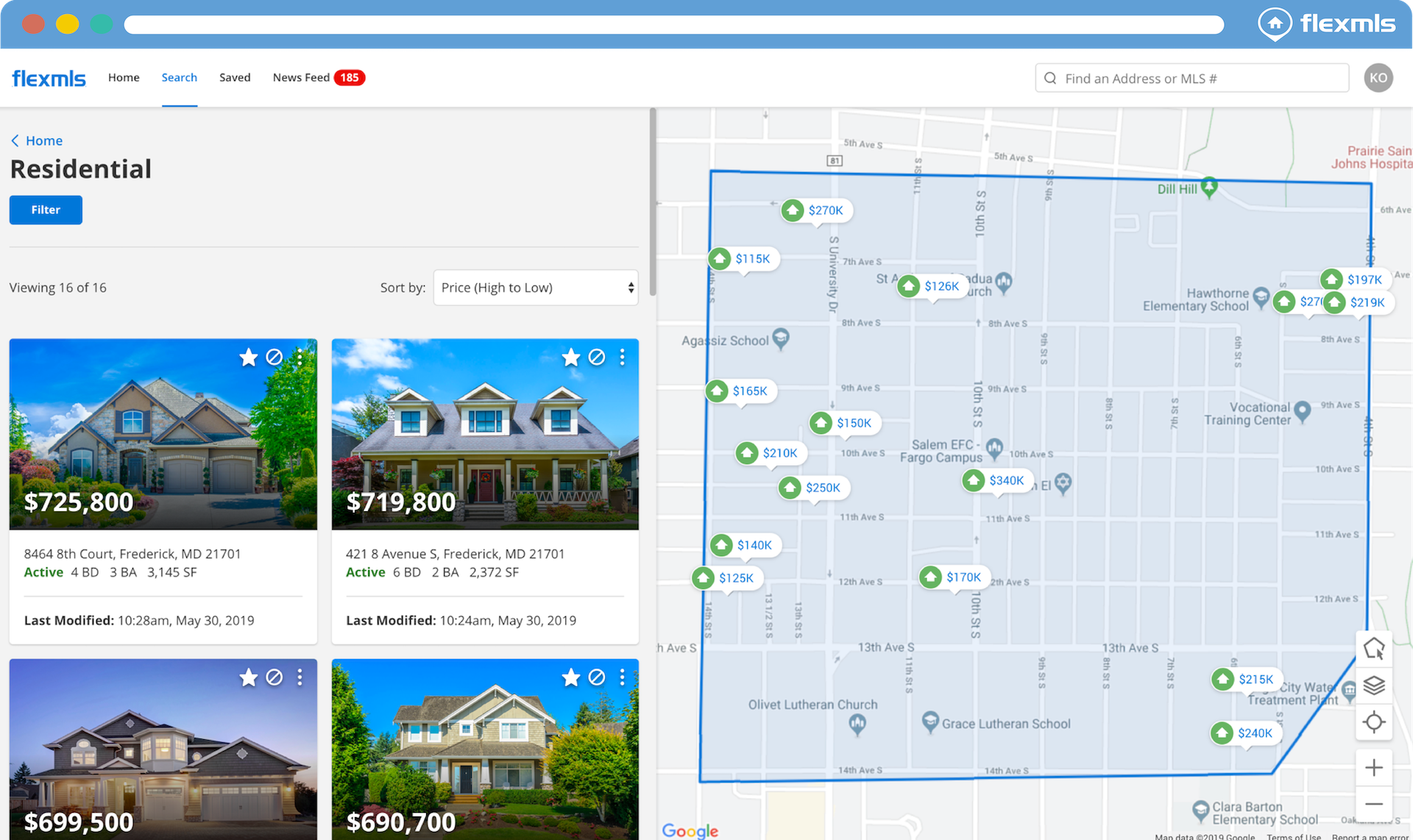 Infinite Scrolling in Search Results
Previously, only 10 listings loaded at a time, requiring your client to repeatedly click to load and view more listings. Now, they can enjoy less clicking with the new infinite scroll. As they scroll through their search results to view listings they're interested in, more listings will load automatically, which makes their search results easier to view overall.
"My Location" Now on All Devices
In the previous version of the portal, "My Location" was available only on mobile devices with smaller screens, such as phones. With this change, location services can be used on all devices, making the portal more useful for contacts who use a computer with a mobile hotspot or another device with a larger screen.
When location services are turned on, tapping or clicking the "My Location" control on the map changes the zoom level and centers the map on the consumer's location to show nearby listings.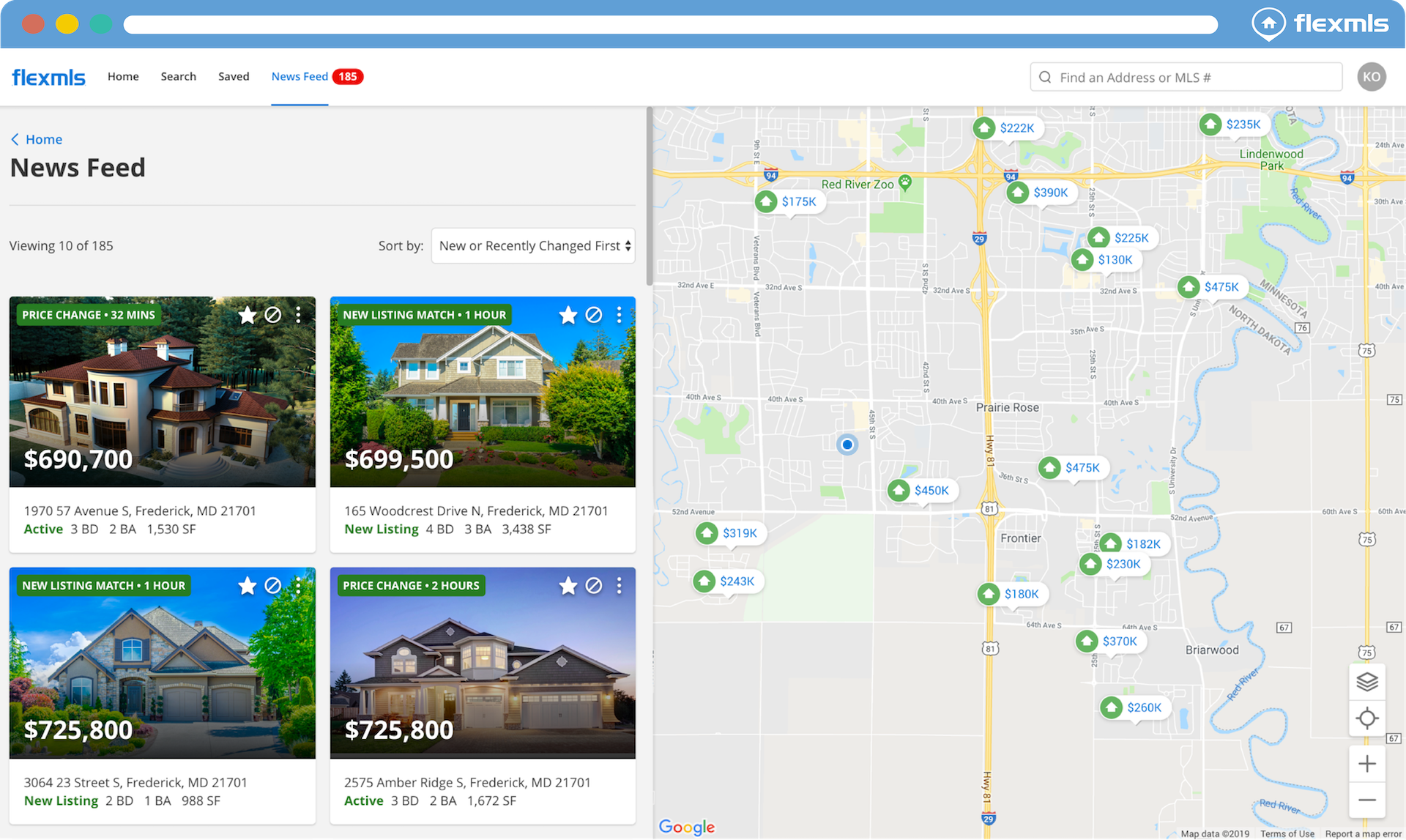 Give Your Clients the BEST Portal Experience – Make Sure It's Turned On!
Ensure your clients have the best experience. Go to the Portal Preferences Page in Flexmls. If you see this on your screen, click the blue button, "Try The Flexmls Portal."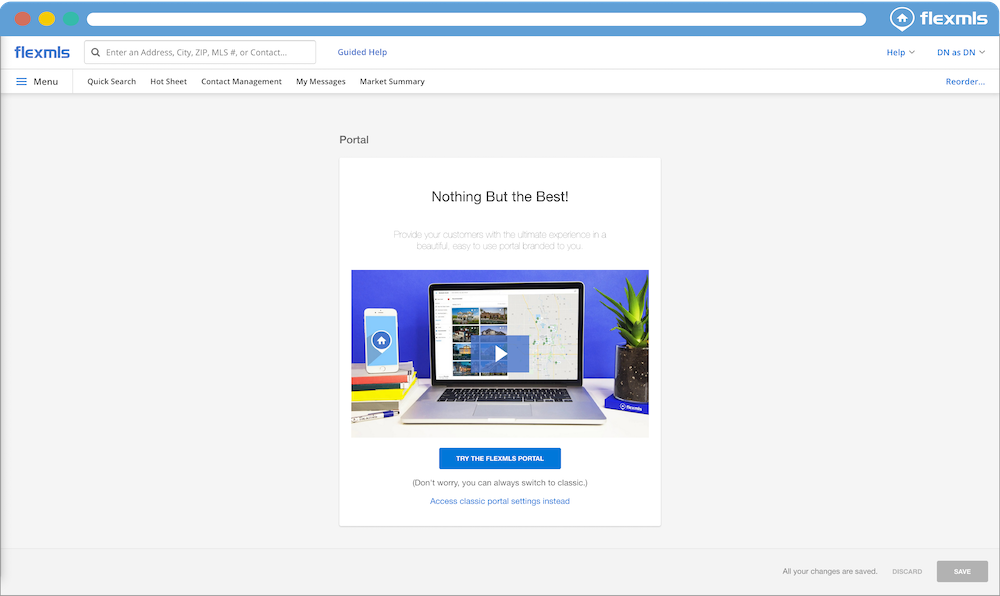 Then make sure you have the Flexmls Portal turned on. Click to expand the Portal Basics section. If the Portal Enabled option is turned on (the toggle is green), the portal is ready for your clients to use. If the portal isn't enabled yet, click the on/off toggle. Be sure to click Save if you make changes!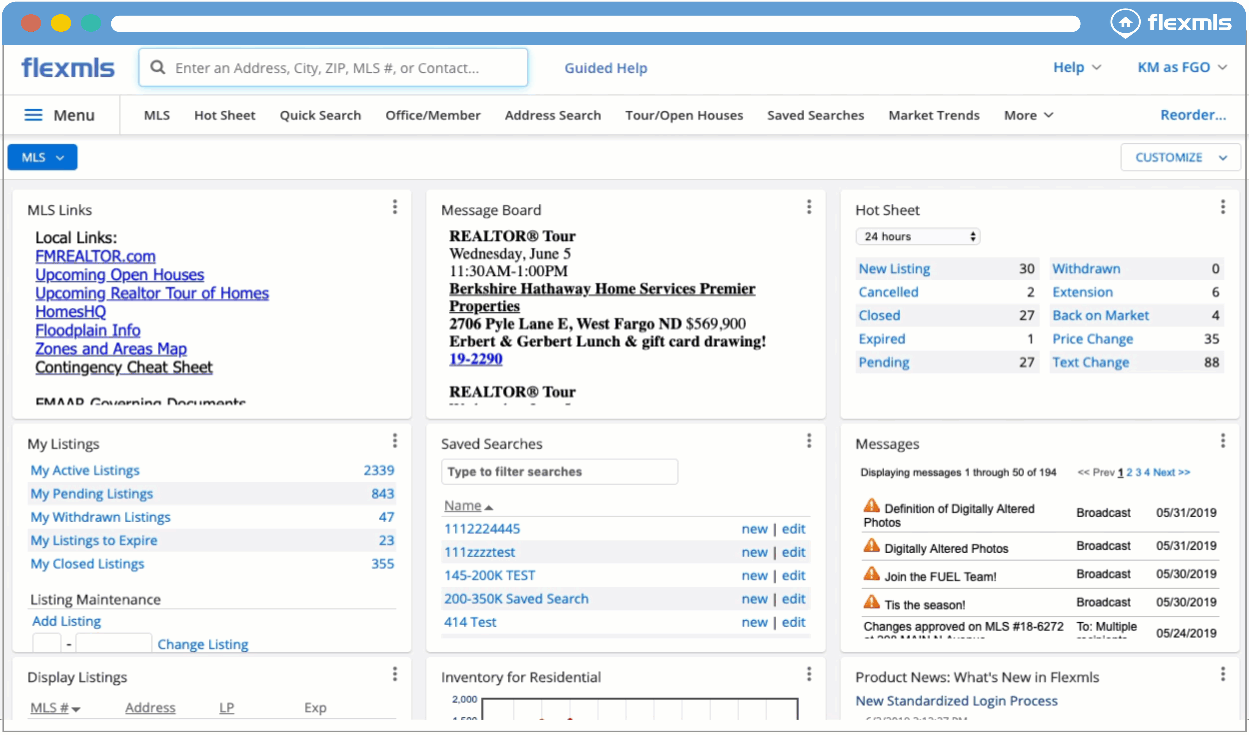 Whether or not the portal is turned on, you can change the Portal Name, which is the portion of your portal URL that identifies you. You can change the portal name to reflect your branding, marketing, or personal preference.
Important Note: If the portal is already turned on, changing the portal name may cause links that were previously created for your clients to stop working.
Why Are We Making These Changes
We want to provide your customers with a beautiful and consistent home-search experience in their Flexmls Portal. These changes provide your clients with the same features and functions, no matter what device they use.