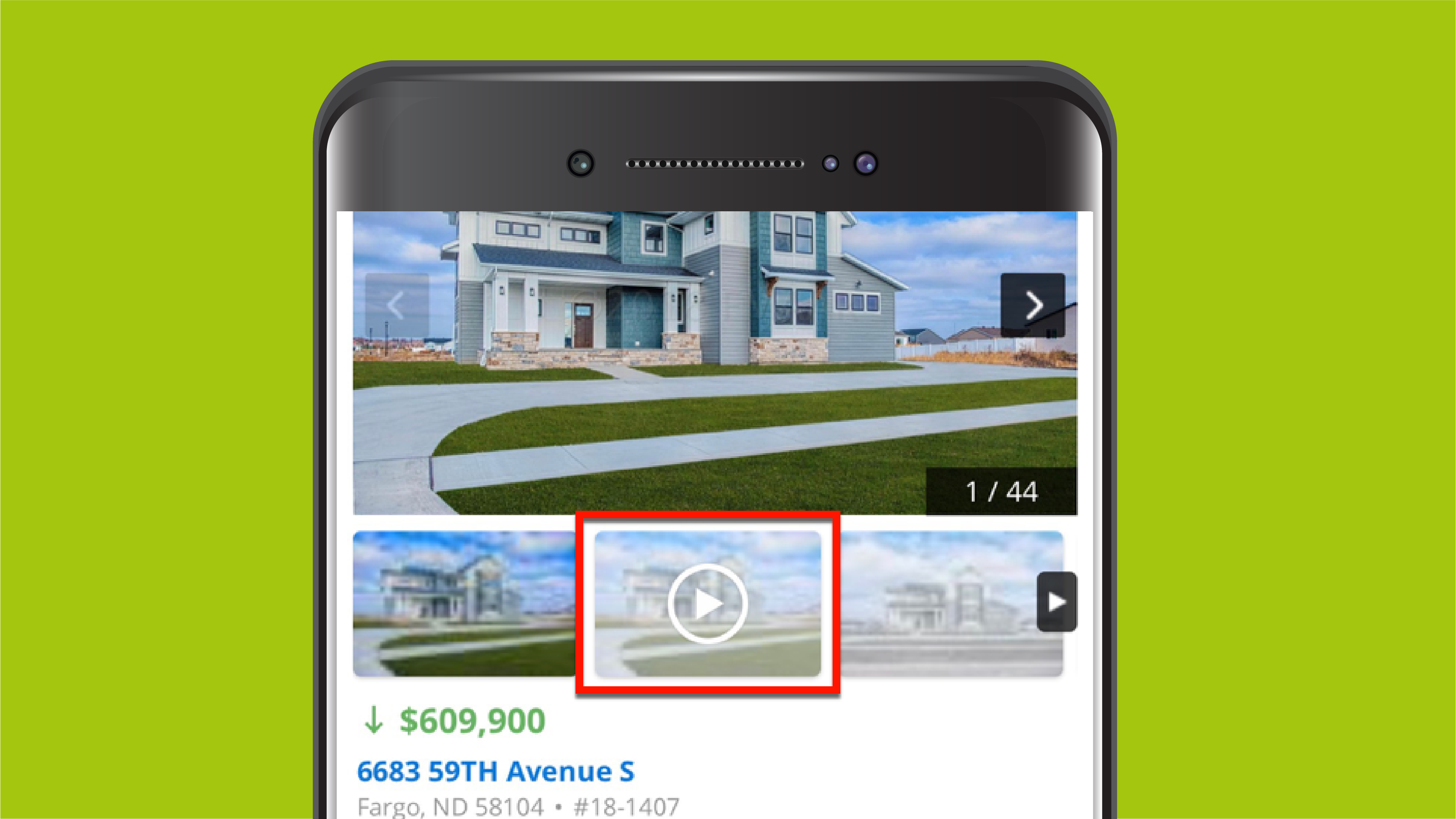 Starting on December 20th, it will be easier to access videos and virtual tours when viewing a listing's details on Flexmls Pro for Android and Mobile Web. They will be grouped with the listing's photos, appearing immediately after the primary photo.
When Will It Change
This update will be available on December 20, 2018.
Who Will Be Affected
These changes will be available for agents using Flexmls Pro for Android and Mobile Web. Additionally, clients will notice this update when they view listings on mobile web browsers.
What Will Change
When viewing listings, videos and virtual tours will appear inline with the photographs at the top of the listing detail page. They will appear immediately after the listing's primary photo.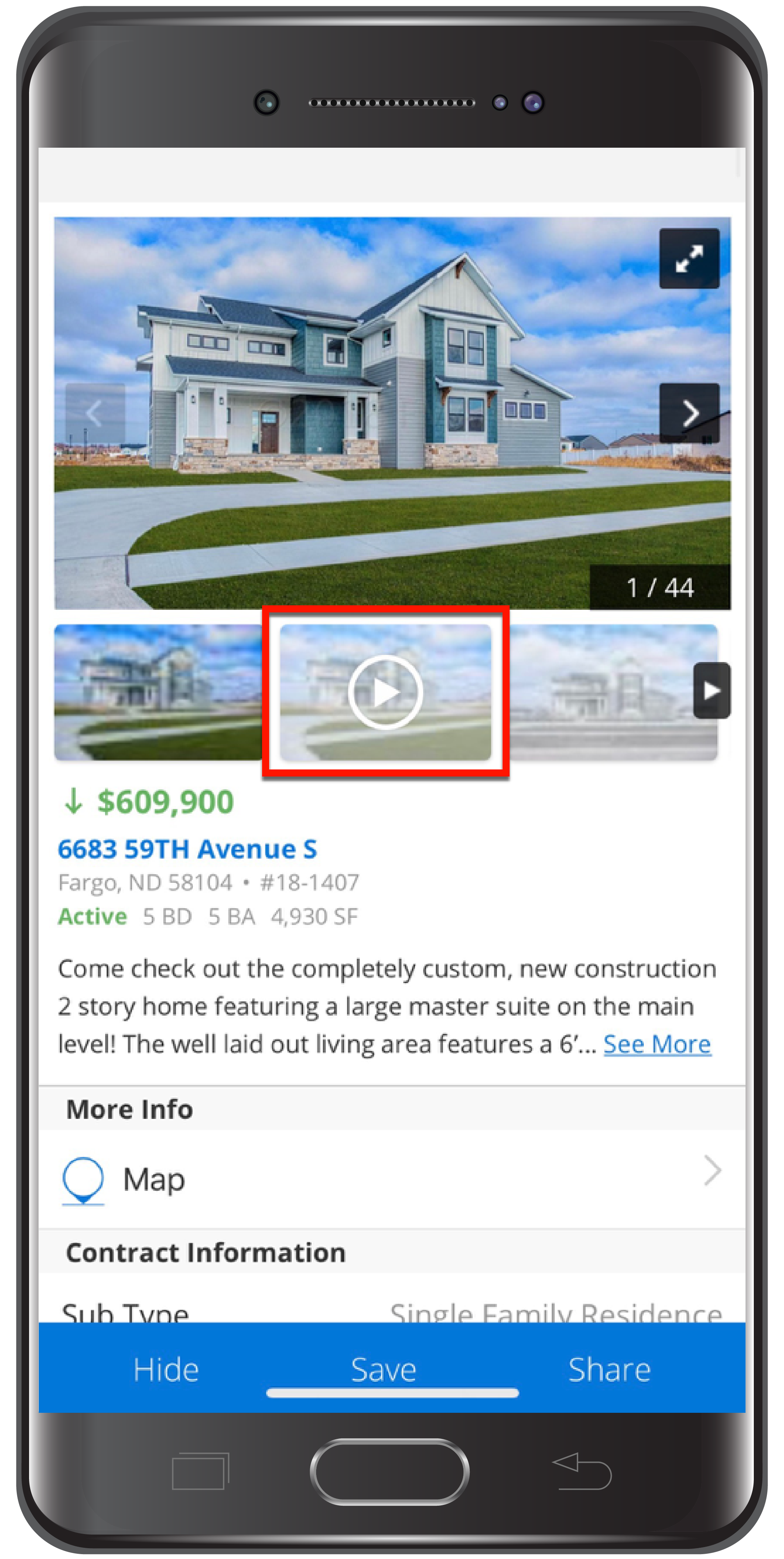 Why Are We Making These Changes
This update is part of our ongoing commitment to improve the user experience in Flexmls Pro for Android and Mobile Web and for clients who view listings on mobile browsers. Keeping videos and virtual tours inline with the listing photos makes it easier and more intuitive to access media associated with the listing.