n case you haven't heard, there have been some significant changes to the Flexmls Pro app for Android that will make your user experience better than ever.  Some of the major changes are described in more detail below.
WHEN WILL IT CHANGE
These updates are available now.
---
WHO WILL BE AFFECTED
All users who use the Flexmls Pro app on their Android Device can access the new and improved features.
---
WHAT WILL CHANGE
You may notice many small changes to the visual design and screens in your Flexmls Pro app for Android. Some of the major improvements include the following:
Change Status, Price, and Photos for Your Listings
Contact Activity Tracking
Improved Sharing
Data Share Flexibility
Invite Potential Clients to Your Portal
Find Nearby Listings More Easily
Upload Photos to Active Listings
More Precise Map Drawing
Room and Unit Information in Listing Details
Simplified List View Options
Landscape Mode
A more detailed look at these changes appears below.
Change Status, Price, and Photos
When viewing the Details for one of your listings, tap Edit to go to the Change Listing screen where you can update the listing's status, price, and photos. Click here for more details!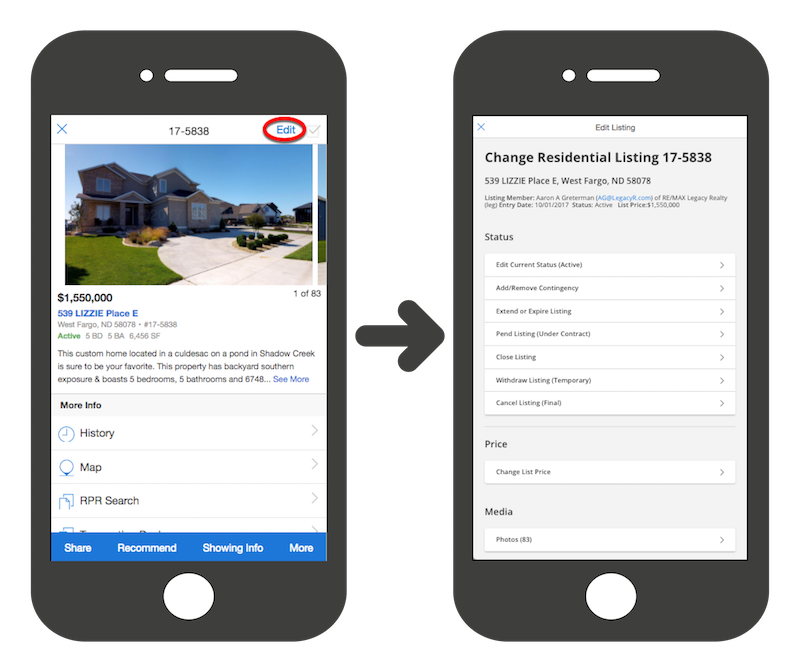 Contact Activity Tracking
Contact Activity indicates which contacts are actively viewing and sharing listings. Whether they are looking at listings that you've manually emailed to them, looking at listings from subscription emails, or using the portal to view listings, you'll be able to see what they are up to. When viewing all of your contacts, a quick glance will show you which ones have been the most active recently and if you click to view a contact's details, you'll be able to drill down and see what kind of activity they've been up to. Click here for more details!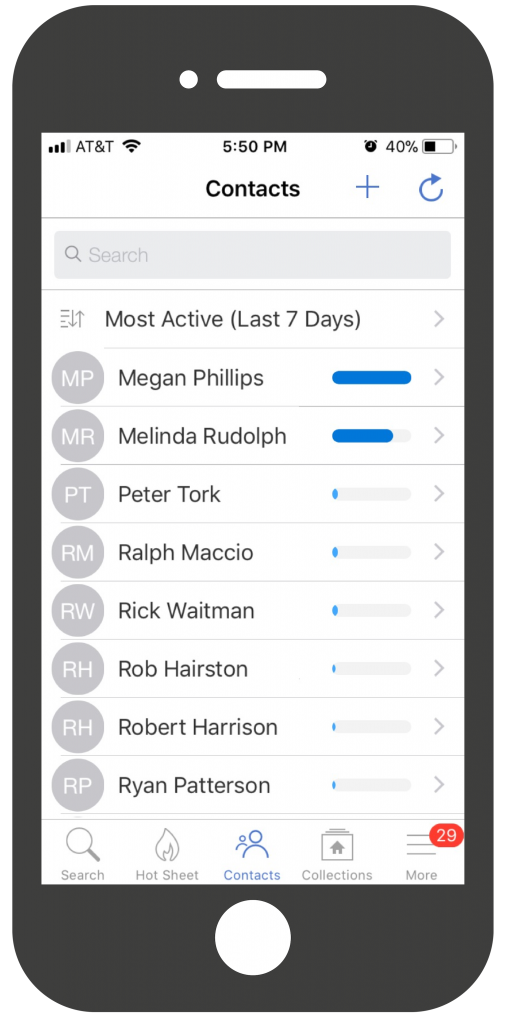 Improved Sharing
Conveniently share single listings, selected listings, or searches by using the blue ribbon at the bottom of the share screen.

Data Share Flexibility
Focusing your search is easier than ever. If your MLS participates in a data sharing with other MLSs, you now can choose which MLSs to use for each search. Flexmls Pro for Android will continue to start each search with your list of default MLSs. Did you know you can set your default MLSs to be included in your searches in your General Preferences on the desktop version of Flexmls?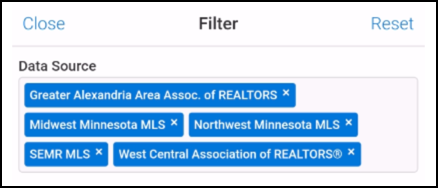 Invite Potential Clients to Your Portal
Only have a minute to connect with a potential client? We've made it really easy. Just add a contact using Flexmls Pro and tap the Send Invite button! More clients using your portal means they are not shopping on other sites and you can see which potential buyers you should follow up with today.
You will see the Send Invite button from your contact list

or from a Contact's detail screen.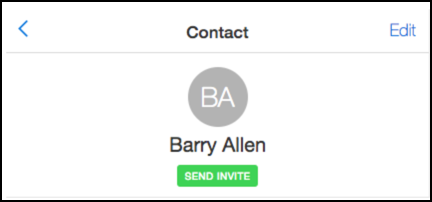 Find Nearby Listings More Easily
Now, whenever you are on the map and want to quickly get back to your location, you can tap the "crosshairs" which immediately zooms the map back to where you are. This is a great way to quickly survey what properties are nearby.

Upload Photos to Active Listings
Upload photos directly from your phone to your active listings!
From the More screen, tap My Listings.
Select a listing, and tap the Edit link at the top of the screen.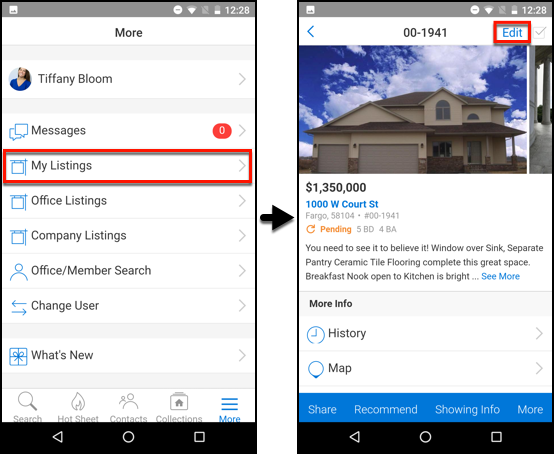 Tap Edit Photos to upload, rearrange, or update the caption for photos on the listing.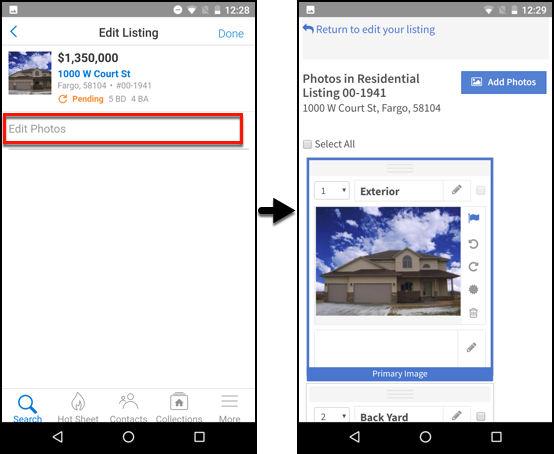 More Precise Map Drawing
Drawing on the map has changed. We know that sometimes you need to be very precise when you are selecting search areas. With the "tap" method of drawing shapes, you can zoom and pan while you draw, so you can be as detailed as you like, even on your phone! And if you don't need to be too precise, you can still tap away to quickly outline a simple shape just as easily.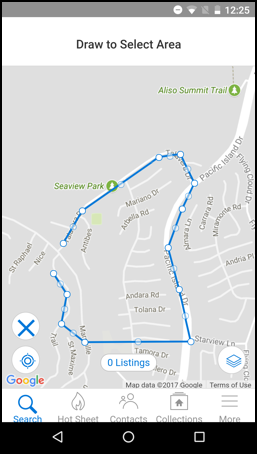 Room and Unit Information in Listing Details
If your MLS uses Room and Unit details, we've added even more information to the listing detail screen. Room and Unit information, whichever is appropriate, is now shown for each listing along with all the other fields you rely on.
Simplified List View Options
Our product research shows that users overwhelmingly prefer the List view and the Map view when viewing multiple listings. In order to make life simpler, we're helping everyone focus on the most valuable features. Focusing the app on the best way to get your work done helps you go faster whether you are new to the app or are already expert.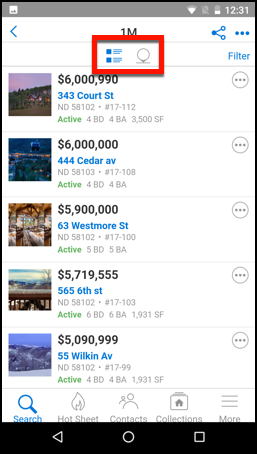 Landscape Mode
Use your mobile app full screen in landscape mode. This feature is especially handy for those using a tablet with a keyboard.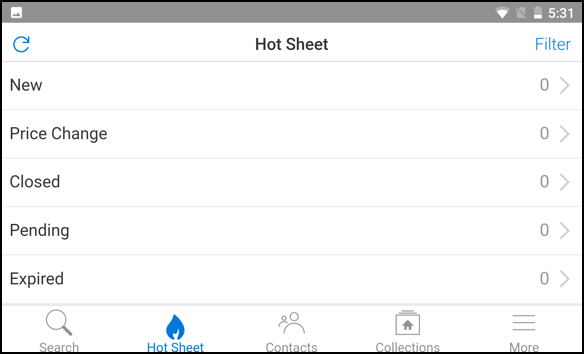 ---
WHY ARE WE MAKING THESE CHANGES
These changes will improve Flexmls Pro for Android by providing useful new features, simplifying the design, and reducing the differences between Flexmls Pro for Android, Flexmls Pro for iOS, and Flexmls Pro Mobile Web. Making functionality consistent across mobile platforms makes it easier for you to use Flexmls regardless of what device you're using.