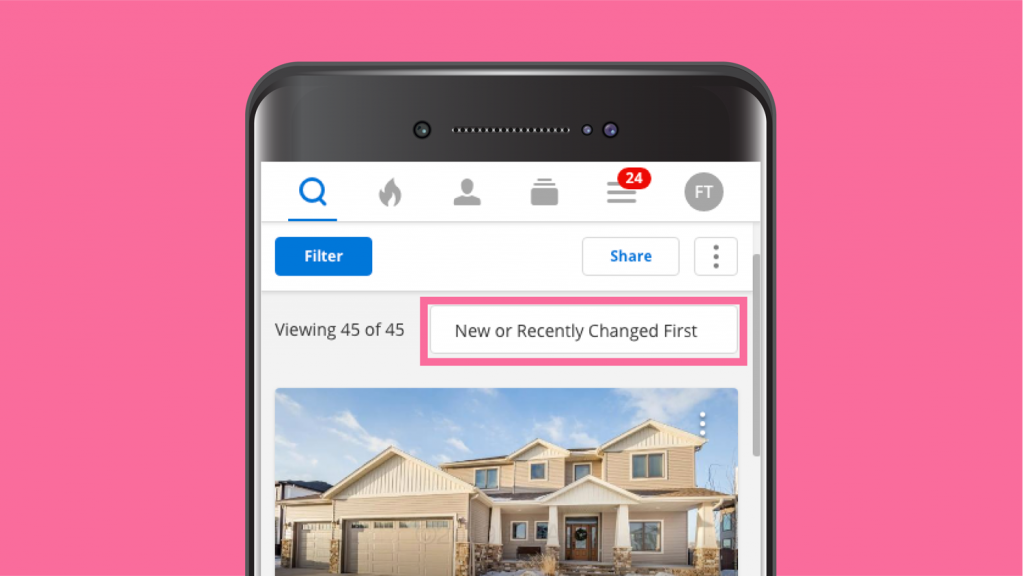 Starting on January 24th, we're introducing some small but useful changes to how listings are sorted on Flexmls Pro for Android and Mobile Web. Search results will default to sorting by New and Recently Changed First and Listing Collections will retain custom sort orders. These changes will also impact contacts who view listings or portals on mobile websites.
When Will It Change
These updates will be available on January 24, 2019.
Who Will Be Affected
These updates will be available for agents using Flexmls Pro for Android and Mobile Web. They will also be available for clients who view listings in mobile web browsers.
What Will Change
Search Results – Default to New or Recently Changed First
When viewing search results as a list, the results will default to showing New or Recently Changed First at the top of the list.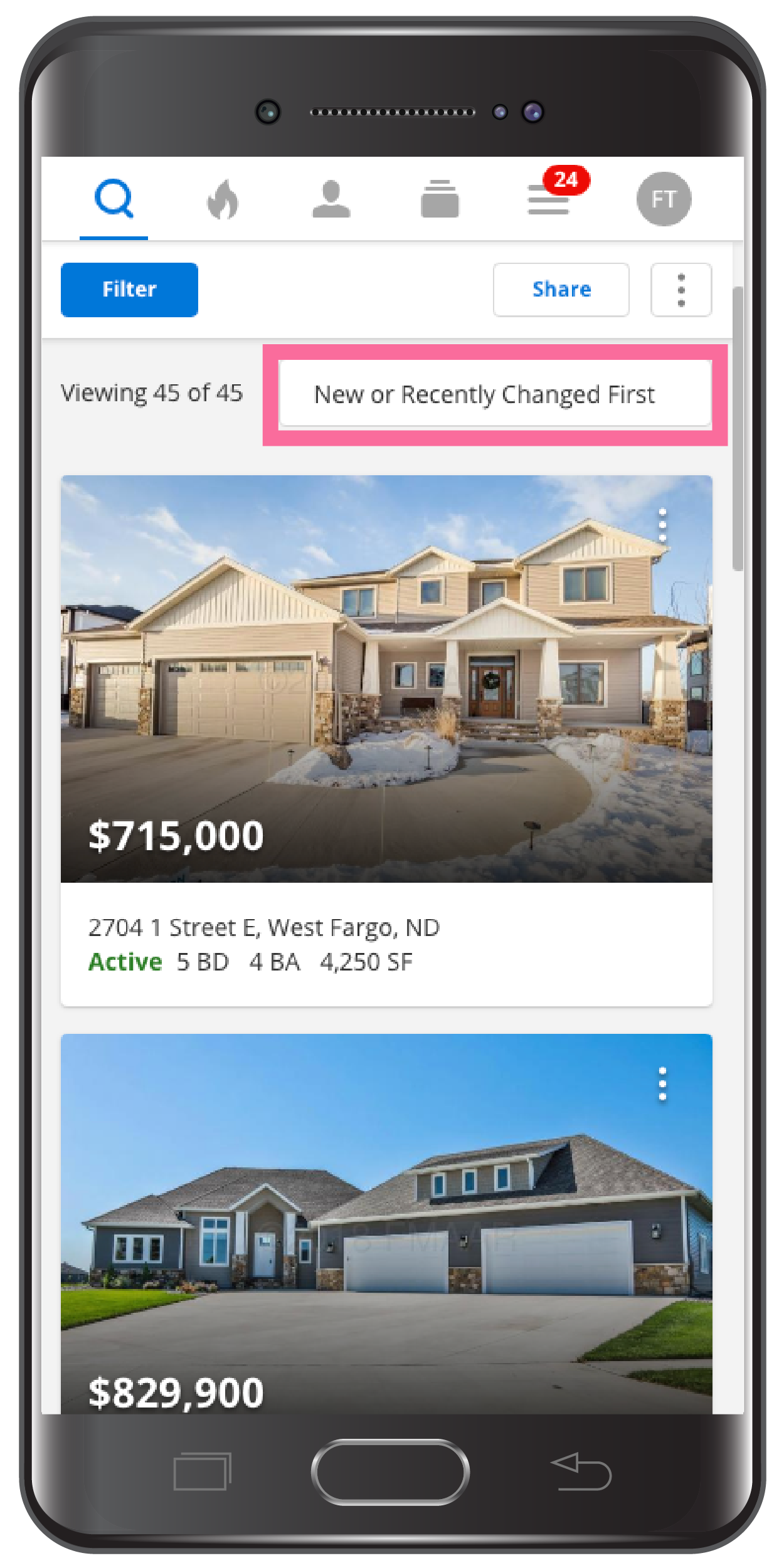 Clients creating searches from within the portal will also see search results defaulted to New or Recently Changed First. If you'd like to change the sort order, tap the current Sort Order and select a new sort.
Custom Collections and Shared Listings – Recommended Sort Order
When you share selected listings with a contact, the recipient will see the custom sort order you've created. This applies when using the share option, when recommending listings for a contact's portal, and when creating custom collections for a contact's portal.
For example, if you'd like to create a list for Saturday's showings and arrange the listings in the order of showing, you can select the listings in Flexmls Web by placing a checkmark next to each listing. Then, view only the selected listings and drag and drop them into the desired order.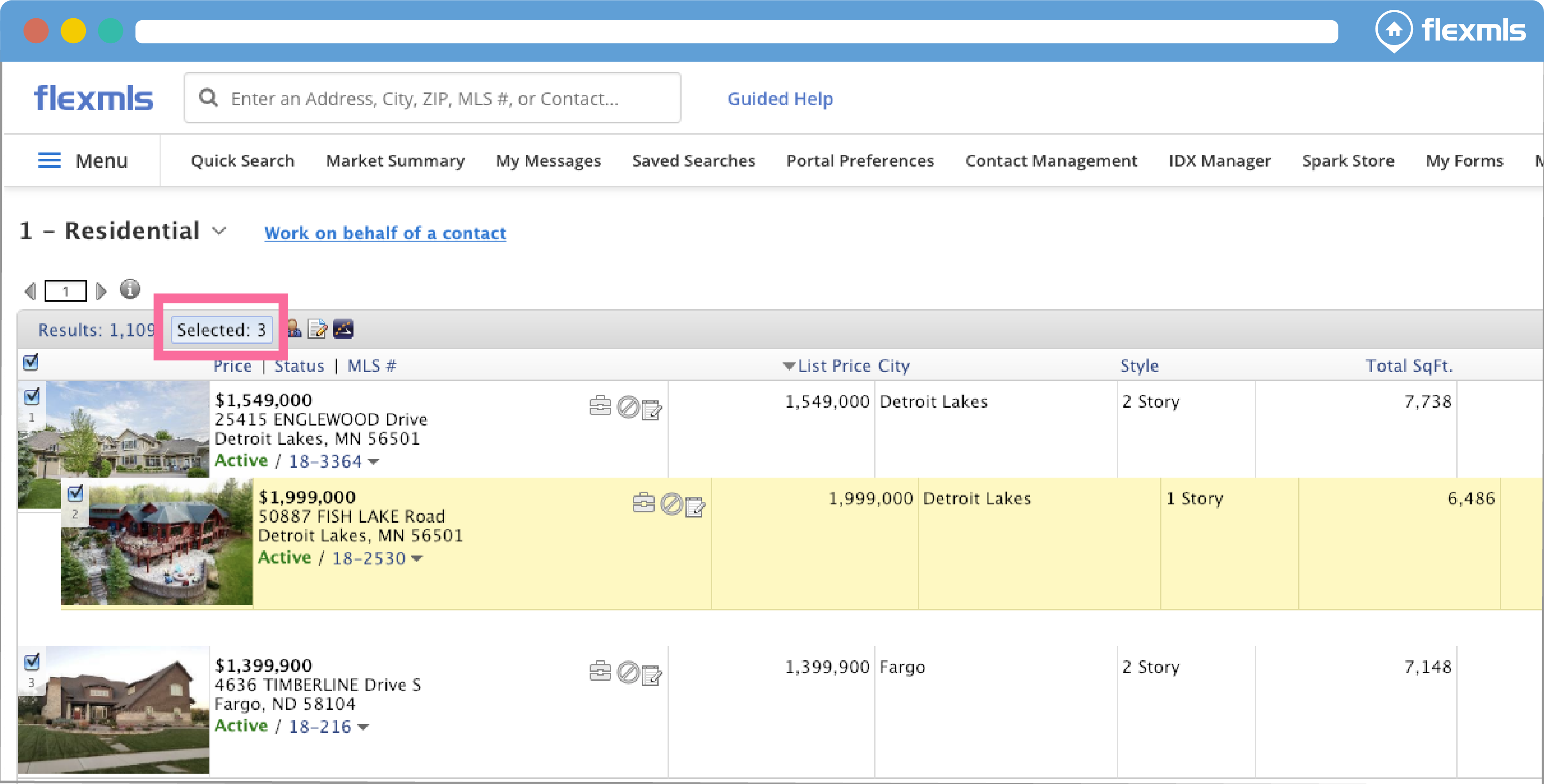 When you share the listings with a contact, they will see them in the Recommended Order (the order that you arranged them in before sharing them).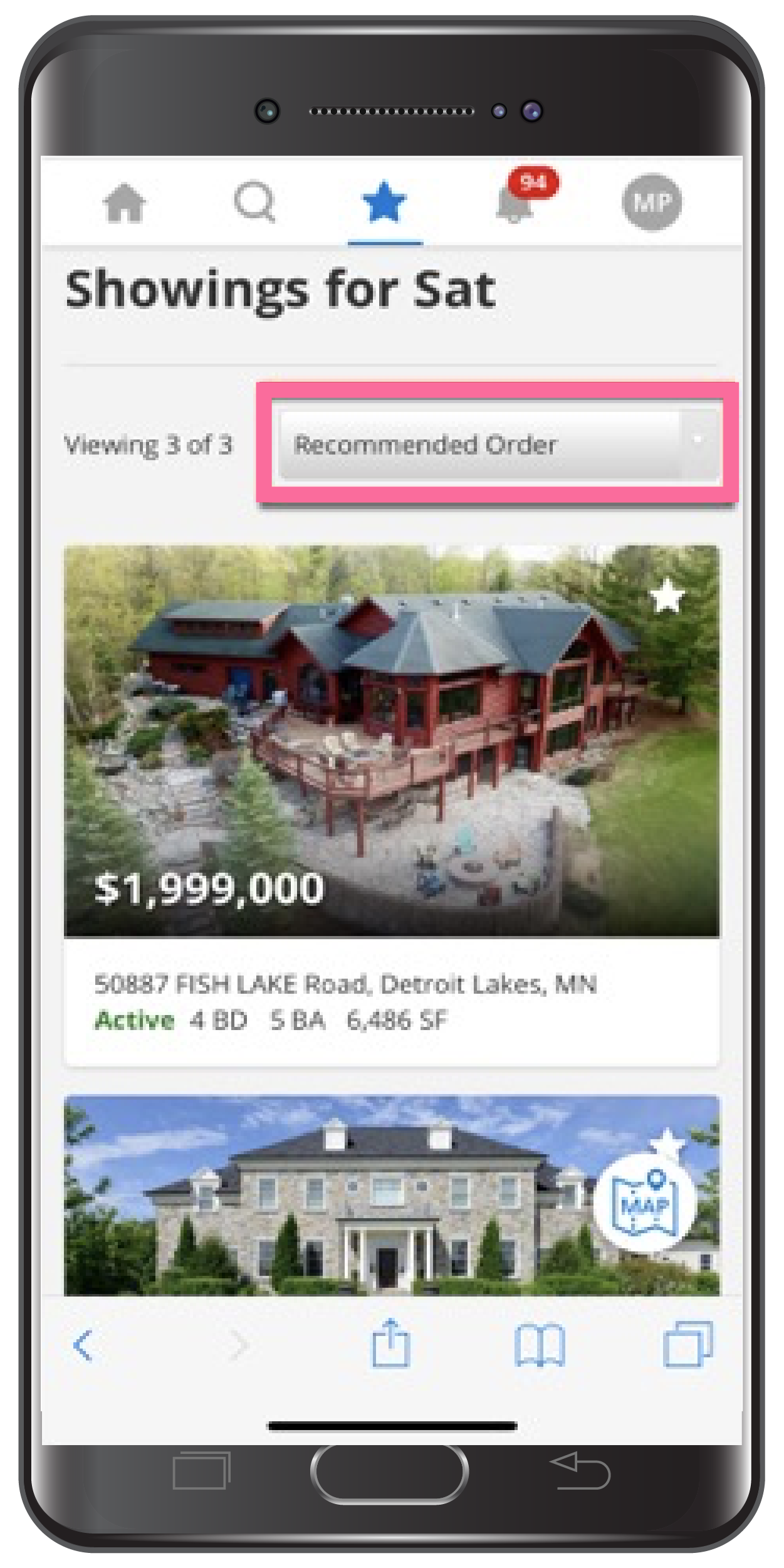 Portal – Saved Listings Sort by Rating (High to Low)
When portal users save listings by clicking the star icon, the saved listing collection will automatically sort listings by their star rating (high to low).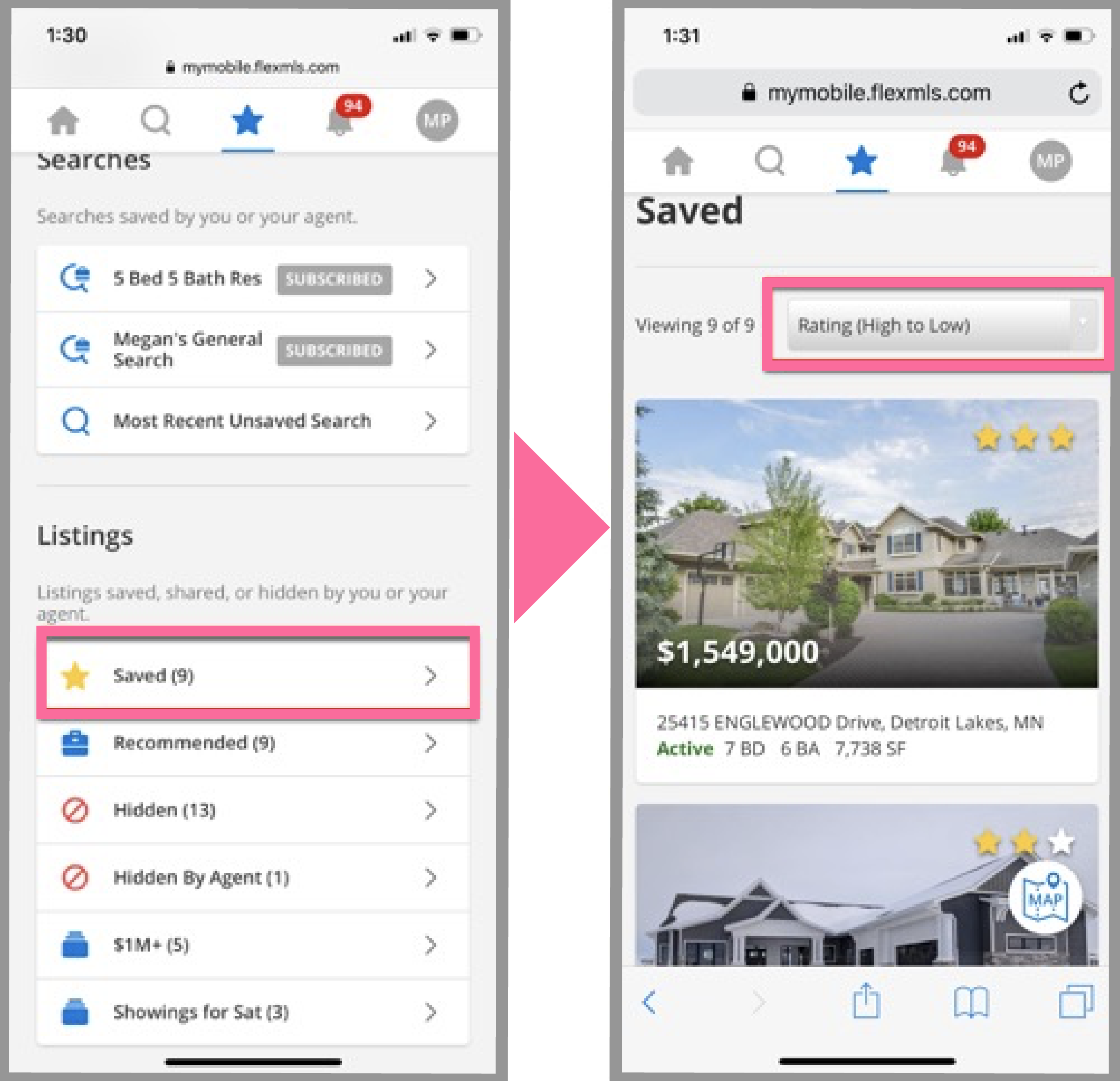 Also note, that if your client views their Hidden listings collection, the default sort order will be Price (High to Low).
Why Are We Making These Changes
These updates make it easier to find new and recently updated listings when viewing search results. Additionally, retaining the custom sort order for listing collections is a feature already available in Flexmls Pro for iOS, so this update ensures that custom sorts are respected regardless of which mobile platform you are using.